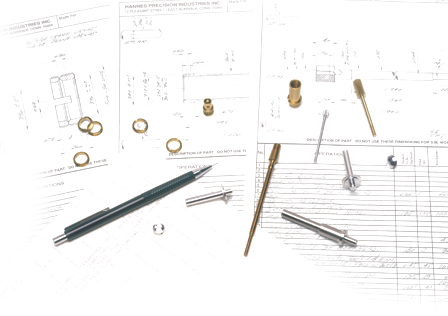 At Hannes, we use state-of-the-art technology and equipment to ensure the accuracy of our production. Our parts are checked continuously using Certified Gages and Precision measuring equipment as well as a mantis, a Motic Microscope with photographic and video capability and two optical comparators to ensure quality and consistency.
CNC Swiss Lathes
4 Tornos Deco 10s
1 Tornos Deco 20
1 Tornos Deco 26/32
1 Tornos Micro 8
Tool Grinders
Lathes
Hardinge HLV-EM
Hardinge DSM-59
Inspection
3 J&L Optical Comparators
Mantis
Motic Microscope
Keyence IM-6225, Image Dimension Measuring System
Cleaning
Serec Airless™ Vacuum Vapor Degreasing Machine with Ultrasonics
For more than 40 years this family run operation has been manufacturing precision Swiss Automatic screw machine products for customers.

Read more...

Hannes Precision is an ISO 9001:2015 Certified company and adheres to the highest standards of quality.

Read more...